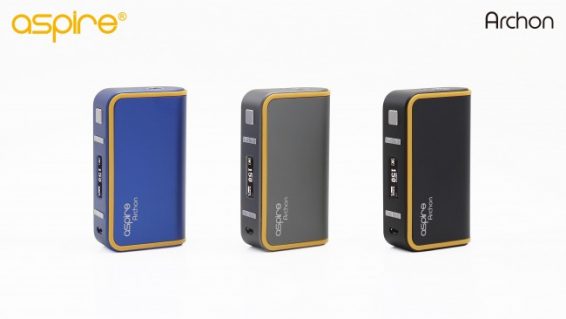 Aspire Archon
The Archon is a powerful new mod from Aspire. The Archon is a dual bay 18650 battery mod which delivers up to 150 watts of power. The Archon has a strong magnetic battery cover which slides off for easy access to battery bay
Compare
Product Description
The Archon is a powerful new mod from Aspire. The Archon is a dual bay 18650 battery mod which delivers up to 150 watts of power. The Archon has a strong magnetic battery cover which slides off for easy access to battery bay. Archon's operation is simplified with one-button selection between Wattage and Temperature Control (TC) modes. The Archon has a nice ergonomic design which ensures it feels just right while vaping. The Archon is available in three smart colour options. Feel the power and privilege of the Archon mod today.
Aspire Archon Specifications
Wattage Range: 1-150W
Output Voltage Range: 0.00-8.50V
Resistance Parameters: In both Wattage Mode and TC Mode it can fire coil resistance from 0.1ohm to 3.5ohm (Wattage may be less than 150 watts when coil resistance exceeds 0.1-0.4ohm).
Continuous Fire Time can be adjusted from 5s to 15s
Charging Port: Micro-USB charging port
Screen: OLED 0.86 inch
Firmware update via Micro-USB port
Dimensions: 23.4*62.7*88mm
Battery: 3.7V dual 18650 high rate discharge battery
Only logged in customers who have purchased this product may leave a review.