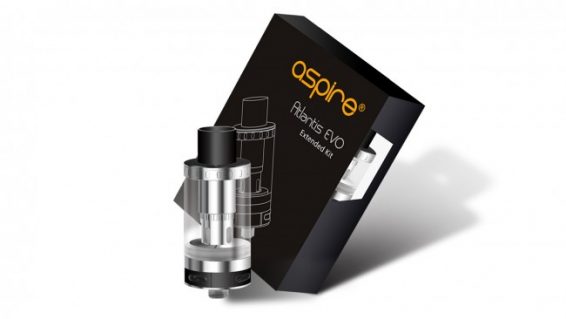 Aspire Atlantis Evo Tank Extended Kit
The bigger brother to the Nautilus X, Aspire's Atlantis EVO is the updated version of the ubiquitous Atlantis tank. The Atlantis Evo features a newly designed range of coils that have an improved wicking system to ensure fast wicking when using thick, high VG liquids, while still retaining the reliability
Compare
Product Description
The bigger brother to the Nautilus X, Aspire's Atlantis EVO is the updated version of the ubiquitous Atlantis tank. The Atlantis Evo features a newly designed range of coils that have an improved wicking system to ensure fast wicking when using thick, high VG liquids, while still retaining the reliability and compatibility with the older series of Triton and Atlantis coils.
In the box you'll find an extension to give the tank a 4ml capacity giving you the ability to choose between capacity and portability.
Contains:
1 x Aspire Atlantis EVO Tank
1 x Replacement Glass Tube
1 x 4ml Extension Glass Adapter
1 x 0.4 Ohm Preinstalled
1 x Spare 0.5 Ohm Coil
1 x Rubber Cuff
Features:
2ml Capacity (4ml With Extension Kit)
Top Fill
Pyrex Glass Tank
Compatible With Existing Atlantis and Triton Coils
Only logged in customers who have purchased this product may leave a review.